Teleperformance
Out-of-office information and communication channels
---
After authentication in a safe login system designed to protect personal and sometimes sensitive data, the users are greeted by name on the home page entitled "MyTP" and are then able to browse subscribed events, job offers and employee benefits like discount concert tickets or special electronics offers.
On top of this range of information, employees can also open personal data in the app such as their time account, including work breaks, upcoming working hours/deadlines as well as pay slips. In addition, there is also a feedback feature for asking questions, such as wage accounting queries.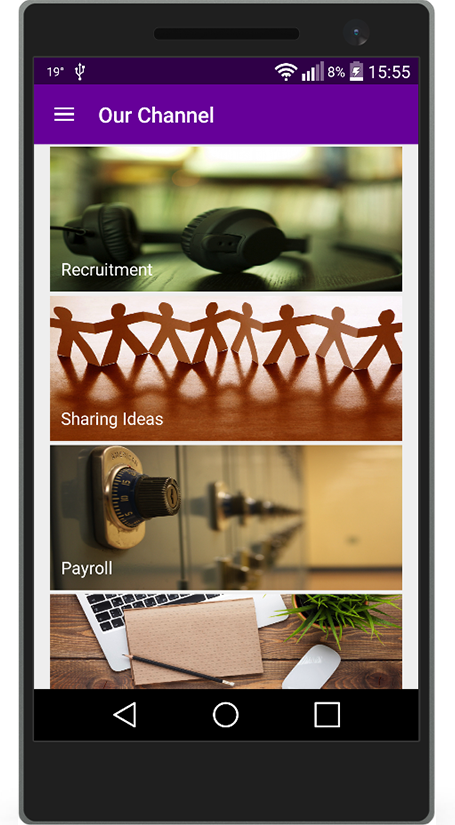 Added value for Teleperformance
Employee app for all common mobile platforms
The out-of-office employee app "MyTP" was developed for all common mobile platforms (Android, iOS, Windows Mobile 10 and Windows Phone 8.1) and it is available to employees for download free of charge via the stores on the respective platform as well as from Teleperformance.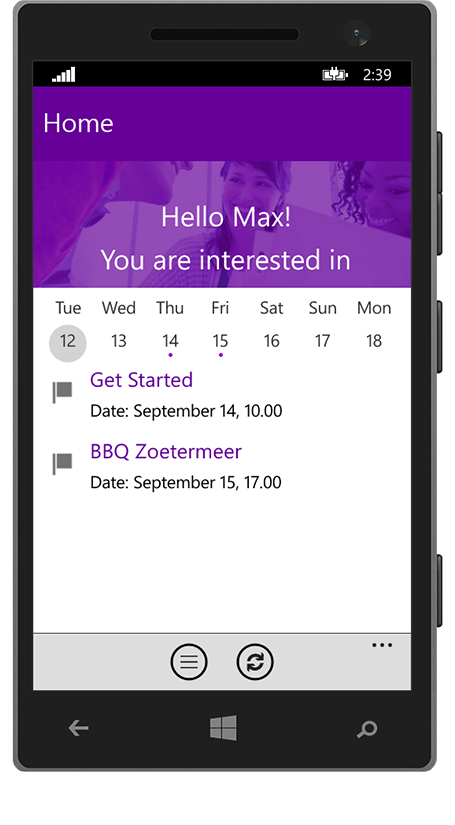 Win8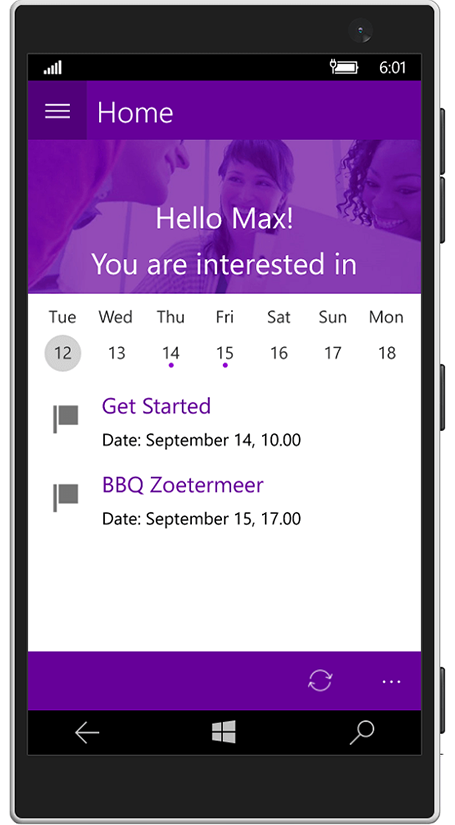 Win10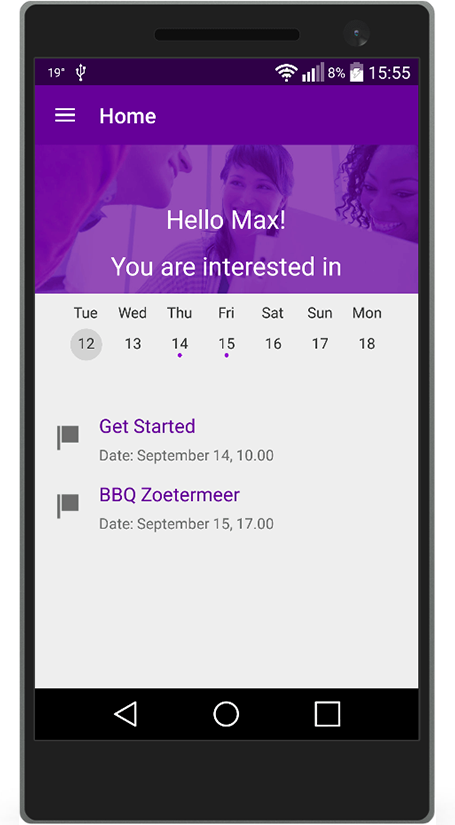 Android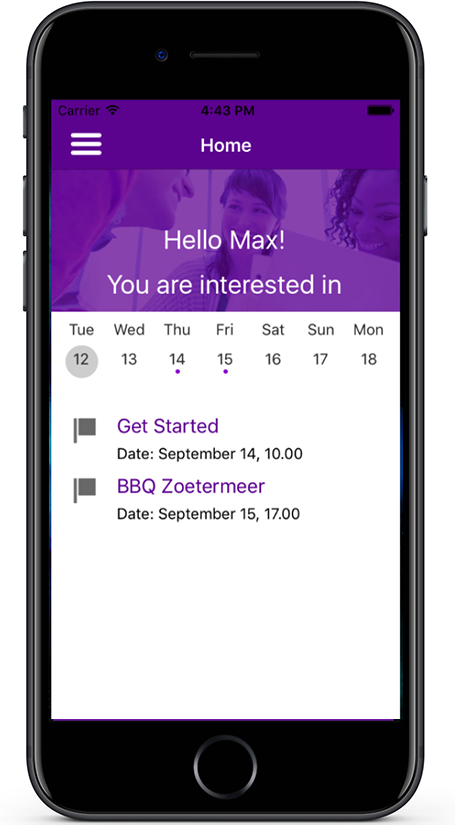 iOS
The app, which is based on Xamarin.Forms technology, is available in English, Dutch and Greek to start with. The next version is set to include additional countries.
Simple: The app provides as much information as required at a glance, summarising the important information for employees.
Secure: Employees are authenticated online on first login using their username and password. In order to protect sensitive data, the app then demands that users enter their individually set PIN every time they subsequently open it. As a result, the employees' personal information is optimally protected.
Offline: The app also runs in offline mode, i.e. previously opened data is cached and therefore available offline. As a result, employees can view their payslips, for instance, without the need for an internet connection.
Integrated: The app's features and information are implemented differently for each country and are drawn from different sources before being displayed in the app.
Well-structured: The simple menu structure ensures easy navigation for users.
---

About the company
Teleperformance
Teleperformance SE (TP) is an internationally-active French company in the business process outsourcing (BPO) sector. The company was founded in 1978 and its registered office and headquarters are in Paris. TP's German wing Germany S. à r. l. & Co. KG has six locations across Germany and is headquartered in Dortmund.