digitalSTROM
Smart Home with digitalSTROM AG
---
The digitalSTROM Smart Home standard is synonymous with an integrated networking concept and digital lifestyle. The independent digitalSTROM platform enables electrical and electronic devices in the household to be controlled via software, establishing mean-ingful connections and boosting their smartness.
The existing Smart Home platform based on Microsoft® Azure was to be expanded to match requirements – including individual consulting on optimising the architecture.
Close cooperation
"prodot is our central partner"
Since 2016, prodot has taken on the maintenance, troubleshooting and continued devel-opment of the existing cloud architecture as well as the implementation of the first micro services architecture, which is intended to serve as a strategic platform supporting the expansion of the digitalSTROM service range.
"When it comes to implementing our digitalSTROM services in Microsoft technologies, prodot is our go-to partner," explains digitalSTROM CTO Volker Deckers, referring to the now close cooperation which encompasses safely setting up complex services with nu-merous interacting components and micro services.
In an effort to offer digitalSTROM customers services like Google Home and Amazon Alexa, the platform had to be extended to include the OAuth protocol. The micro services architecture enables the incorporation of Google Home or Amazon Alexa based on an OAUTH2 protocol as well as the integration of the Home Wiki. The Home Wiki is a service which provides information on the status of things within a household (e.g. if the washing machine still on) and data (current and historical data, room temperature, humidity, outside temperature, energy consumption in the room/apartment etc.). It then allows other services and algorithms to access this data and use the information for their applications. As a result, a customer can ask his or her Alexa the current temperature in the living room, for instance.
---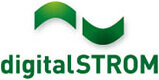 About the company
digitalSTROM AG
The Smart Home standard digitalSTROM is synonymous with an integrated networking concept and a digital lifestyle. The independent digitalSTROM platform enables all devic-es to be controlled via software, establishing meaningful connections and boosting their smartness. Analogue devices such as lights, blinds and buttons are digitalised with the help of digitalSTROM terminals and networked with each other as well as with the web via existing power cables. As a result, digitalSTROM is suitable for both existing buildings and new builds. WiFi and LAN-connected devices can also be quickly and easily inte-grated into the platform via open IP interfaces thanks to the "dSS IP" server. As a result, digitalSTROM services like speech recognition and automation are immediately available for everyone.
The networking technology also boasts a future-proof concept as it is based on two long-lasting infrastructures – power lines and IP. At the same time, digitalSTROM offers a high degree of flexibility thanks to its modular expansion options: Just one single networked device is enough to use the platform in full. The home can, therefore, be designed and adapted flexibly at any time to conform to a change in living situations and individual re-quirements.
digitalSTROM AG is based in Zurich-Schlieren (Switzerland) and distributes digitalSTROM in Germany, Austria, Switzerland, the Netherlands and various European and non-European countries. The company is headed by CEO Martin Vesper.