Kienzle Automotive
More safety. More success.
---
With this key objective in mind, Kienzle Automotive commissioned prodot to develop a highly available telematics portal hosted in the cloud. The design of the portal ensures that it not only evaluates data and events in a customer-based way, regardless of the telematics provider, but also subsequently provides reports or triggers processes.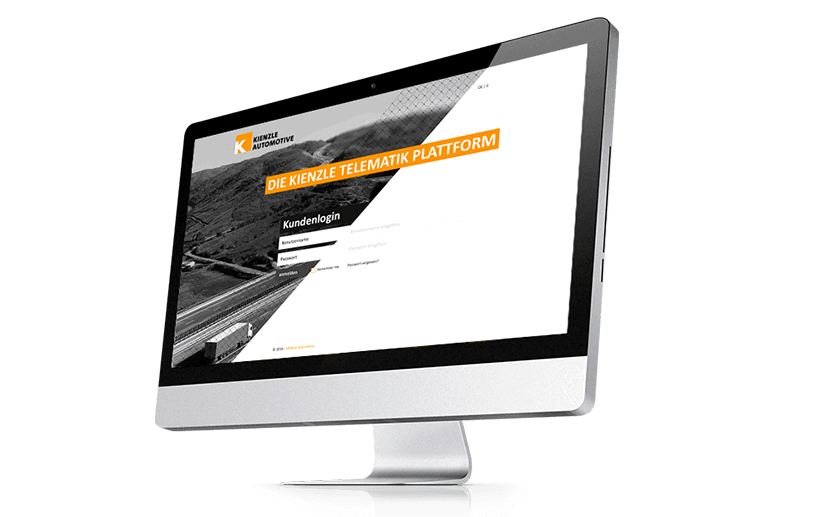 ---

Alarmportal
Monitoring the vehicle fleet.
The alarm portal provides support in properly transporting hazardous materials, passengers or other valuable goods in compliance with corresponding corporate policies.
For this purpose, all relevant sources of information are automatically read out, aggregated and evaluated in real time. Corresponding rules help to keep an overview of important occurrences regarding driving behavior or the vehicle fleet at all times.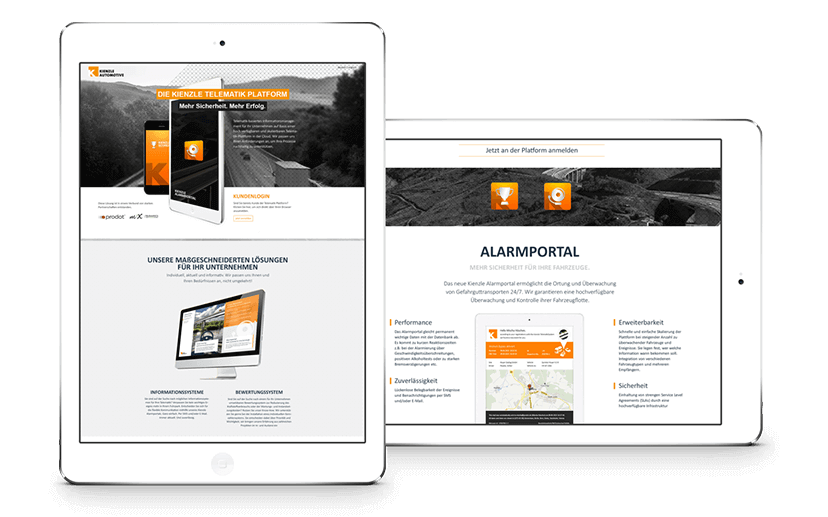 Fast: The alarm portal continuously synchronizes important data. Within very short response times, the portal issues warnings concerning speeding, drunk driving, unusually strong braking maneuvers or other unusual occurrences.
Safe: A highly available infrastructure guarantees compliance with strict service level agreements (SLAs).
Expandable: The platform's fast and easy scalability allows for the monitoring of an increasing number of vehicles and occurrences. The user determines who receives which information and when. The user can also select different types of vehicles and several notification recipients in the system at all times.
Reliable: All occurrences and notifications can be traced via SMS and/or email.
---

Driver Scoring
Optimizing driving behavior and profitability.
As a rating system for driving behavior, Kienzle Driver Scoring actively contributes to a reduction in fuel consumption and to optimized maintenance and repair costs.
The scoring is based on a rating system which takes into account the clients' individual application and vehicle profiles. Using the Driver Scoring App, the drivers have an insight into their personal scores at all times and can therefore actively adjust their driving behavior accordingly.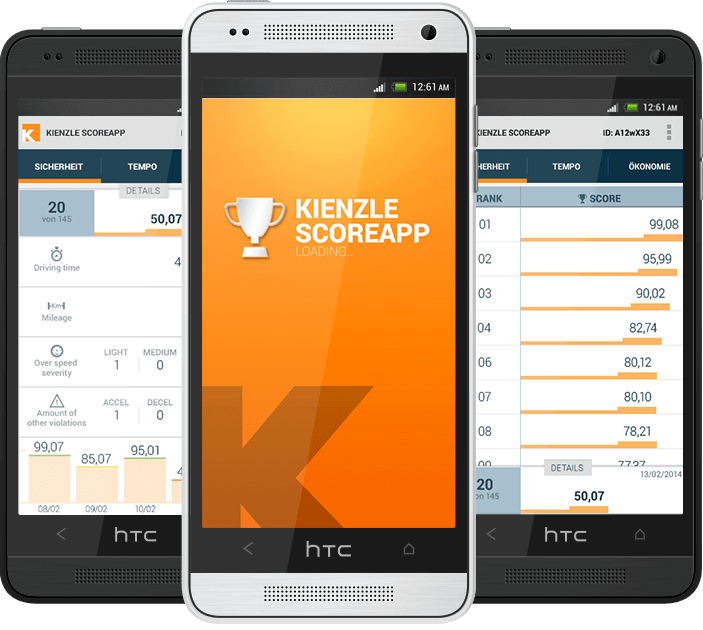 Scores: Each individual's driving behavior is recorded and evaluated based on a rating system in line with each customer's specific requirements. The rating takes into account safety, performance and profitability.
App: Everyone involved in the continuous improvement receives the data relevant to them. As a result, the drivers have easy access to their individual ratings via the app.
---

Municipal services
Industry-specific solution
Monitoring of snow clearing and gritting vehicles - this also makes delivering on accountability simple.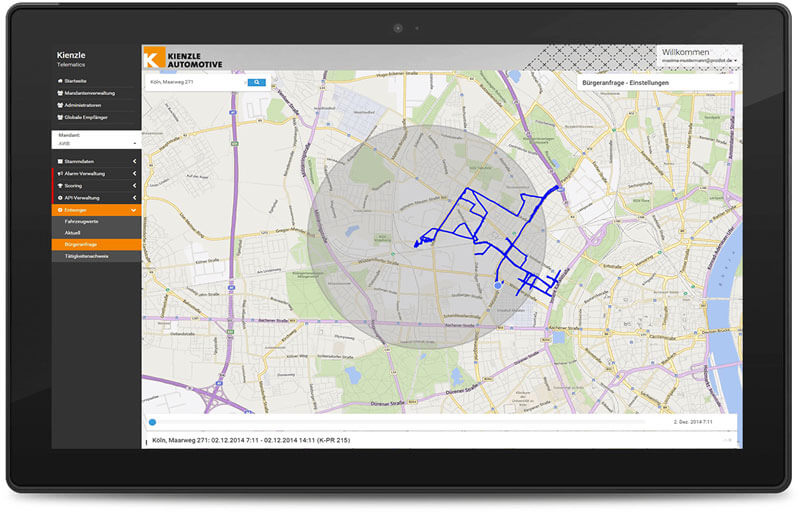 Route planning: Comparison of planned and actual routes
Reports: Reports on cleared routes, gritting volumes and employee assignments
Information desk: Rapid processing of resident information inquiries by municipal employees
---

About the company
Kienzle Automotive GmbH
Kienzle's main business focuses on sales and service activities for equipment and systems in the automotive industry. The product range for the more than 10,000 customers extends from Kienzle tachographs to complex telematics systems used to manage and optimize vehicle fleets. It is complemented by technologically-related system solutions in market segments such as marine, data collection, parking and tank technology.