Saturday, August 15, 2015
---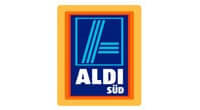 10 years of collaboration with ALDI SÜD
When a business relationship holds firm for an entire decade in today's fast-moving times, it must be something special. This is certainly an apt description of the intensive collaboration between prodot and ALDI SÜD – a mutually beneficial partnership in every respect.
"As a specialist in tailored software, we support our customers in digitalizing relevant processes and therefore cutting costs," explains prodot Managing Director Pascal Kremmers. With this in mind, the IT company is committed to helping its client ALDI SÜD enhance its existing market position.
prodot also benefits from this close collaboration. Kremmers sees parallels to his own company's development: "Over the past ten years together, we have learned to always critically analyze our performance, and in doing so constantly optimize results." Ultimately, both companies also share the aim of systematically maximizing quality.
The results speak for themselves. Many of the software solutions specially developed and constantly updated for ALDI SÜD have been in use around the globe for many years. The successful discount superstore chain boasts some 5,110 stores in nine countries across three continents.
In addition to ALDI SÜD, prodot also works for well-known brands such as Siemens, Microsoft, Rossmann and Eurovia. From its office in Duisburg's Hafen district, the roughly 35-strong team develops professional, high-level solutions for international groups and market leaders.
References / Links:
Aldi Sued