Thursday, March 10, 2016
---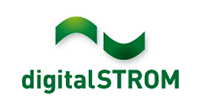 prodot and digitalSTROM launch Internet of Things collaboration
New ideas for better living – prodot has now welcomed digitalSTROM AG, a German-Swiss provider of smart home technology, to its ever-growing customer base.
digitalSTROM supports a digital lifestyle and an integrated networking concept within a smart home. Intelligent luster terminals with integrated high-voltage chips equip all electrical devices in the household with their own intelligence, networking them with one another as well as with the web. The company's stable and reliable network solution uses existing electrical cables and is therefore well suited for use in both existing buildings and new builds. In addition to electrical devices, digitalSTROM is also able to connect the increasing number of broadband devices in an integrated way. The smart home solution works quietly in the background to ensure that all networked devices are smartly orchestrated. The upshot is a variety of smart applications for greater convenience, energy efficiency and safety, all of which are being constantly optimized. As a software specialist with wide-ranging cloud expertise, prodot will also be playing its part in the solution from now on.
Due to the growth of digitalSTROM, the existing smart home platform based on Microsoft® Azure is to be expanded in line with requirements – including individual consulting on optimizing the architecture.
"This exciting project makes the wide-ranging opportunities and possibilities provided by the Internet of Things tangible first hand", explains prodot Managing Director Pascal Kremmers. "We are proud that our know-how will contribute to everyday life becoming significantly more convenient."
References / Links:
digitalSTROM