Monday, May 2, 2016
---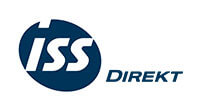 prodot develops an online service solution for ISS Direkt
Tidy programming: prodot once again proves how effective it can be to digitalise business processes. The Duisburg-based software company has developed and realised an online booking platform for ISS Direkt – the cleaning professionals for small office spaces.
"Spot-on service" – a promise that ISS Direkt is committed to delivering on by providing qualified personnel and by making it quick and easy for business customers to book cleaning services. prodot has made a major contribution to helping the company to achieve this with a tailored online service solution.
"We noticed that smaller customers in particular tend to avoid the extra administrative work involved in booking a service. With our new internet-based tool, we believe that we are catering for all the businesses that would like to order what they see as a simple service without much additional workload on their part," summarises Managing Director Thomas Lerner.
In just a couple of steps, users are able to select their desired cleaning package, adjust it to their needs and then order it. In addition to stating the desired start time and location, useful additional services can be optionally, flexibly and easily booked, including everything from the professional cleaning of the coffee machine through to window cleaning. As a result, a fresh and clean atmosphere in the office can now be easily and conveniently booked online at a good price.
"We know from experience that sometimes every minute counts," explains prodot Managing Director Pascal Kremmers. "That's why I'm convinced that decision-makers will appreciate the time-saving and user-friendly approach of our new solution."
References / Links:
ISS Direkt