Thursday, February 2, 2017
---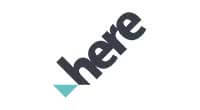 Fleet management for the construction sector
prodot showcases its digital device management telematics solution for the European road construction company EUROVIA in the new Zoom issue 1/2017.
In addition to information on geo-fencing with HERE maps, the route to achieving a cloud solution and telematics added value services like the alarm portal for hazardous goods transport, the article also touched on the new prodot IoT platform being developed in cooperation with Kienzle and GHT. The starting point is a portal for the construction industry – a pilot project with a large German construction firm.
If you want to find out more about the IoT platform and cloud services, please don't hesitate to get in touch.
References / Links:
Download article of Zoom 01/2017 about fleet management for the construction sector as .pdf