Putting the user centre stage – User interface design for enhanced software quality
A good user interface design (UI design) makes user interfaces intuitive to operate, relies on established usage patterns, and renders various elements safe and easy to differentiate and use. UI design puts the user first. It provides a positive user experience with clear, consistent and immediately comprehensible elements. Digital applications can only enjoy acceptance and enthusiasm among users if all workflows, functions, relationships and visual interfaces are consistent – no matter whether the software in question is a large corporate solution, a mobile app, cloud platform or an entire operating system.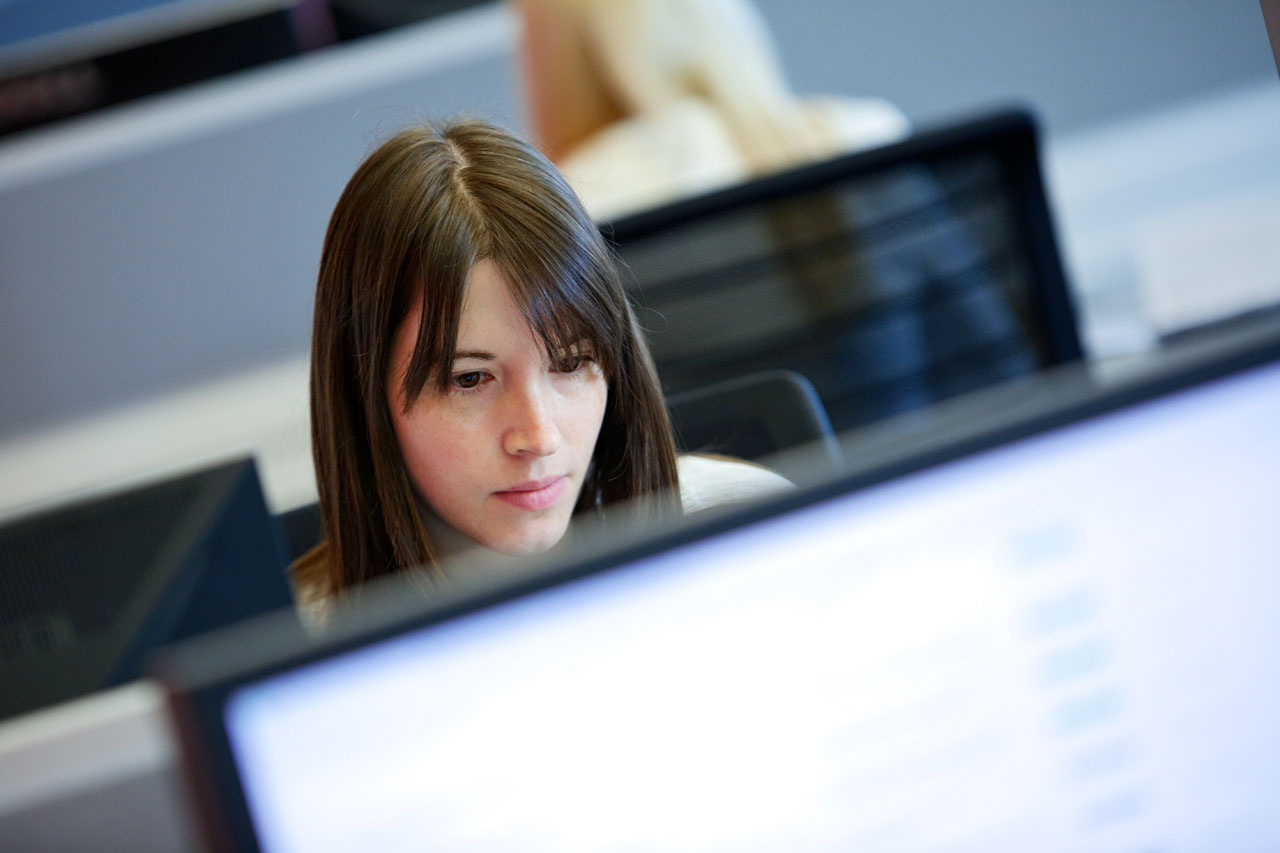 ---
UI design denotes quality
The UI design plays an important role in software development at prodot. Our designers define the look & feel of the user interface for every product, i.e. any points in which interaction takes place between human and computer. The aim is to make operating software as easy, efficient and pleasant as possible, and implement it in step with the brand design for a seamless user experience. The UI design is one of prodot's quality benchmarks against which users measure software. It has a major influence on the visible interface used to control the software's functions.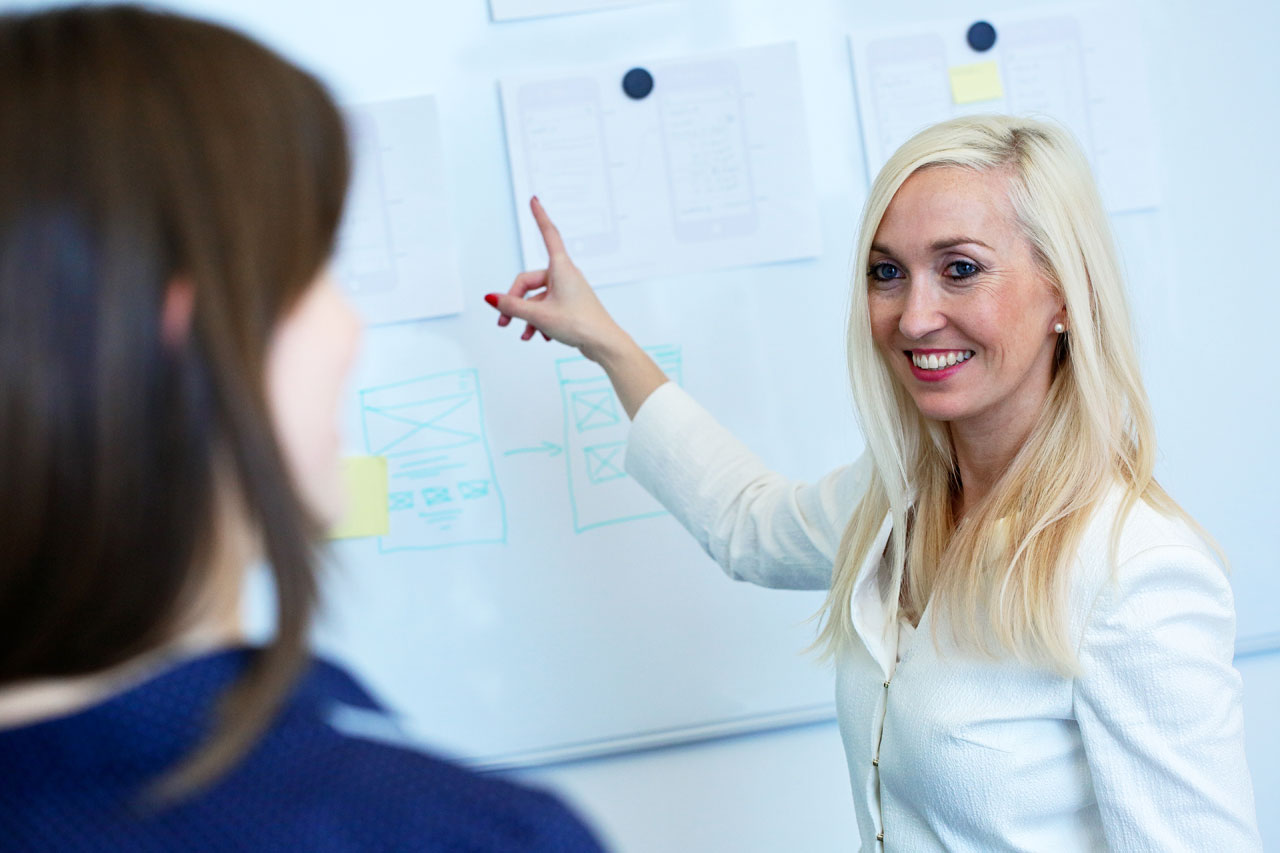 ---
UI Design: Mit Konzept zum idealen User Interface
Our UI designers are integrated into projects from day one. The concept for a successful user experience is designed in tandem with the UX department at the very start of the UI design phase. In this development phase, the optimised operating concept beings to takes shape. The conceptual and visual design are harmonised as best possible. Taking usability, design attractiveness and user experience into account, we then realise an intuitive and attractive user interface. The upshot is consistent, seamless and user-friendly interaction between the user and our software solution.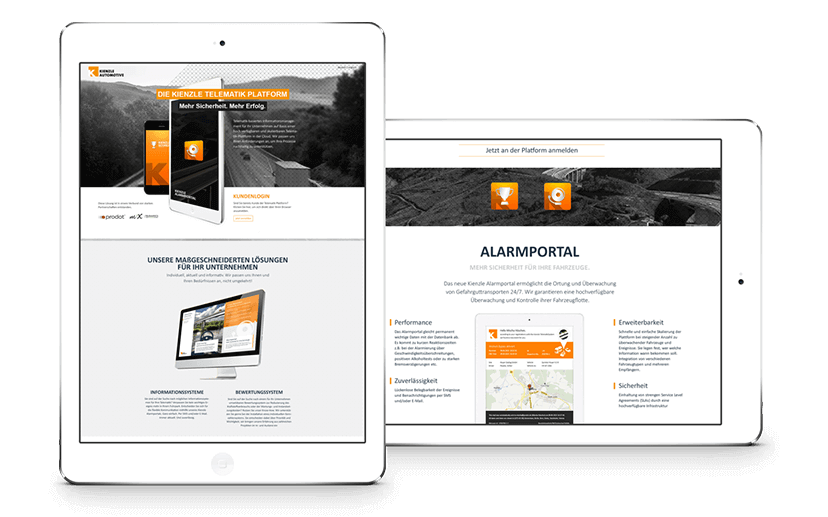 ---
Brand design
A consistent corporate design boosts the recognition of your brand among customers, partners, employees and other users. We adapt your design guidelines and develop an interface which optimally dovetails with your corporate design.
---
Interaction design
Building on the UX concept, user interface design is about more than just adding a splash of colour. In addition to the attractiveness of the interface, the focus is on consistency, operability and ergonomics, i.e. the goal is to make interfaces simple to operate for technical laypersons, easy to understand and quick to use. Workflows, functionality, looks and terminology are harmonised, while processes and actions are grouped in a way that makes sense, forming a self-contained system. Information is organised in the way it is required and expected by users, allowing them to simply and effectively achieve their aims. Visual aids support user prompting with visible and informal feedback. The contrast ratio of the interface is geared to the users' needs. The result is a positive user experience and an innovative software interface.
---
The three key benefits of user interface design:
Excellent usability
Attractive design
Positive user experience