User research
In this elementary planning phase, we define the target group in the form of personas and user needs in dialogue with you. Using concrete user scenarios, we establish the status quo based on actual user visits. This provides us with a range of innovative and complex demands which we translate into user-oriented UX requirements. The ultimate aim is therefore to establish clarity with regards to possible sequential structures and behavioural patterns, and optimise the user interface based on these insights moving forward.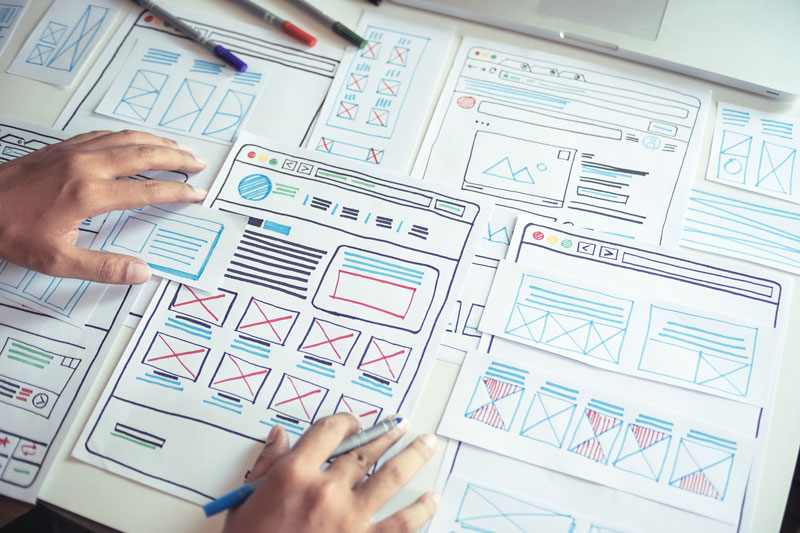 ---
Interaction design
Interaction design shapes the behaviour of digital solutions at the interface between human and machine. The goal is to offer optimal support in step with how the user thinks and acts.
We develop the concept for sustainable information architecture based on the insights gained from our user research. The main focus here is on logically structuring individual elements to create the optimal user interface.
The following questions are answered within this phase:
What is the optimal navigation between different pieces of content?
Which navigation systems are required for the mobile app, web or desktop applications?
Which additional elements are useful for interaction (e.g. a search function)?
When the page content, functionalities and navigation concept are set, we create a first visualisation of the user interface using sketches, wireframes and structural prototypes.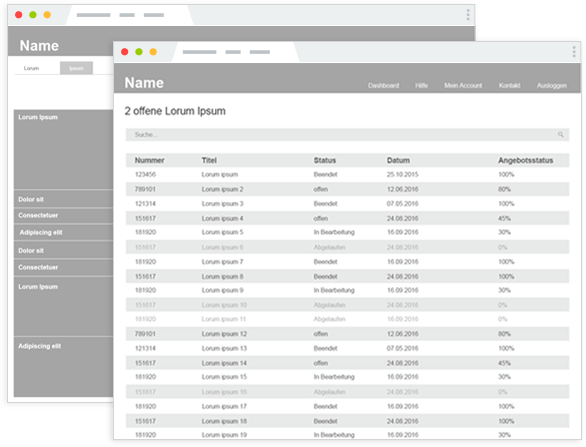 ---
UX review
Concept and usability tests are not just important in the initial phase of a project. Throughout the development period, we set iterative UX quality gates in order to react to changing requirements and software add-ons and integrate these into the existing concept in the best possible way. We believe that this is the only way to create an integrated, positive user experience.
In addition to conducting usability inspections on our own software, we also test our customer's existing systems and support them in optimising the user interface for end-users.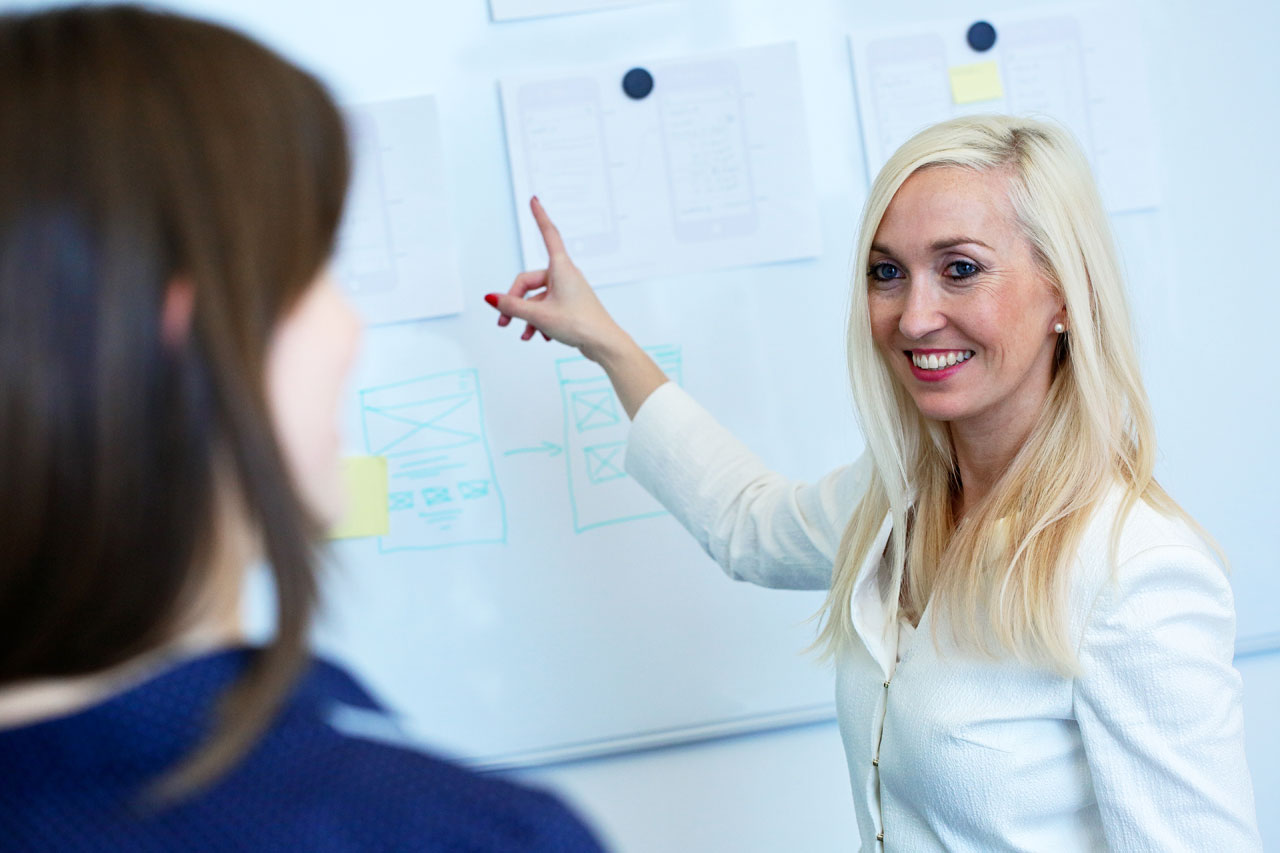 ---
UX management
A user experience is built on a long-term customer-centric strategy which extends from the first customer contact through to the go-live of the software project. We define the following key questions at the start of the project with each customer:
Which UX factors – such as efficiency, usability, fun and trust – are important for the success of my products and services?
Which target group uses my solution and what expectations does it have for my company?
Which UX methods – such as user visits – are suitable for the collection of user needs within the intended scope of the project?
What is the timeframe for the project and in which phases do UX quality gates play a crucial role?
---
The key advantages of UX design:
Simple, clearly structured user interface
Maximised functionality and usability
Intuitive user guidance through the processes
Delivers on expectations
Early evaluation and error recognition
Tailored solutions for users and tasks
Optimised integrated interface
Consistent overall system